Ladies, let's be reasonable
→
Alexandra Petri hits every note of the anti-#MeToo, oh no, what happens next, columns. It's tough to pick a highlight but it is either:
"Well, it has been a fun (glances at watch) three months that we have been doing this thing where we stop letting harassment and assault get swept under the rug… but I think we must be reasonable now and stop before any more good men are made to suffer."
Or, after a list of entirely unreasonable things happening:
"Oh no, have none of these things happened? My mistake. I am worried that they will, which is just as bad."
33
Today I went to work, enjoyed my job, biked home, grabbed a quick cross-country ski before going back downtown for dinner with my wife, and talked to family.
The fact that a good birthday wasn't terribly different from a normal day makes me grateful for my life.
Horace Greeley on local news
From this overall excellent take on how Facebook's latest changes will affect news publishers, a quote from New York Tribune founding editor Horace Greeley on where local newspapers should be placing their focus:
"The subject of greatest interest to an average human being is himself; next to that he is most concerned about his neighbors. Asia and the Tongo Islands stand a long way after these in his regard…Do not let a new church be organized, or new members be added to one already existing, a farm be sold, a new house be raised, a mill be set in motion, a store be opened, nor anything of interest to a dozen families occur, without having the fact duly though briefly chronicled in your columns. If a farmer cuts a big tree, or grows a mammoth beet, or harvests a bounteous yield of wheat or corn, set forth the fact as concisely and unexceptionally as possible."
I am not sure this has been improved upon in the intervening 158 years.
Almost Mainstream: Songs from 2017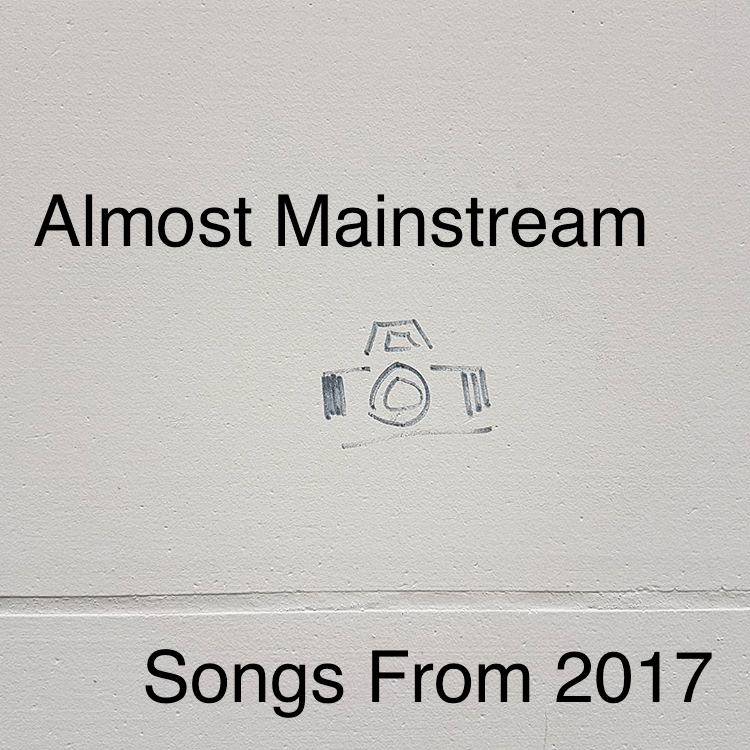 Another year, another mixtape. As I wrote earlier today, I spent less time in 2017 worrying about being a completist and simply spending time with the music I wanted to listen to. This means there are a lot of albums and songs that I'm sure are very good that I simply didn't here, which is why I've dropped any pretence of this being a "best of" list.
Instead what we've got are 65 songs that found their way to me in some form or another and made enough of an impression to stick. Some are favourite artists who released new material I liked. Some are new bands I discovered live, or listening to college radio stations, or flipping through Spotify. Some are simply big blockbuster songs that made up the soundtrack to good days I had. Read more →
Whatever finds me
For many years I had lists.
Albums I wanted to listen to. Books to read. Movies to see.
The internet made this easier. TV shows to binge. An unread queue of articles in my Instapaper account.The one hundred best comedies with Swiss actors made since 1992.
It was bad.
There is too much stuff. Not that it shouldn't exist, just that it is entirely unreasonable to expect you will be able to consume it. One hundred movies equals a week of your life, at least. A single season of a TV show, about the same. Throw in books, albums, podcasts and you inevitably will fall behind.
I used to try to be a completist but I've gradually trained myself to let things go. I will probably never watch the Sopranos. I will not listen to every song that comes up on my Discover Weekly playlist on Spotify. There are a lot of books and movies I will not see.
This is not a new discovery for anyone, not even me. It's something I've been thinking about since I came across the 2011 piece "The Sad, Beautiful Fact That We're Going To Miss Almost Everything" by Linda Holmes, particularly her notion of Surrender.
"Surrender is the moment when you say, "I bet every single one of those 1,000 books I'm supposed to read before I die is very, very good, but I cannot read them all, and they will have to go on the list of things I didn't get to."

"It is the recognition that well-read is not a destination; there is nowhere to get to, and if you assume there is somewhere to get to, you'd have to live a thousand years to even think about getting there, and by the time you got there, there would be a thousand years to catch up on."
Another part of surrender, I think, is allowing yourself to just enjoy whatever you have in front of you. This year I spent more time re-listening to old albums I enjoy than exploring new ones than previously. I read articles that looked interesting when they came up and I had time, but didn't worry about saving ones that looked interesting that I couldn't get to. I watched what I felt like watching rather than worrying about whether it was the best use of my screen time.
This is all rather simple and low-stakes, I guess, but it also isn't when you consider what a problem FOMO (fear of missing out) is. As I've trained myself to worry less about the books and TV shows and music I'm not getting to, I'm also becoming better at worrying less about what I could be doing that I'm not. If I have two or more possible things to do on a single night, I try to choose one and not think about the others. Or if I feel like I really need a night off, I am trying to take it. It allows me to be more present in whatever I'm doing– whether it's resting, working or being with loved ones.
One other thing I've noticed about this it has coincided with using social media differently. At first I was going to say less, but I realized that it's not really true. Instead, I'm trying to be more purposeful about it. I don't feel the need to post to Instagram everyday or share every thought on Facebook. As I've gotten out of the feedback loop of likes and comments I find myself desiring them less, and instead it's more about augmenting real-world relationships or my own interests rather than the clicks. I'm still using it, but in a different way.
So, that's where I am as 2017 ends and 2018 begins. Trying to be "here" more and approaching life in a way that is both more casual and more meaningful at the same time.