The value of the Games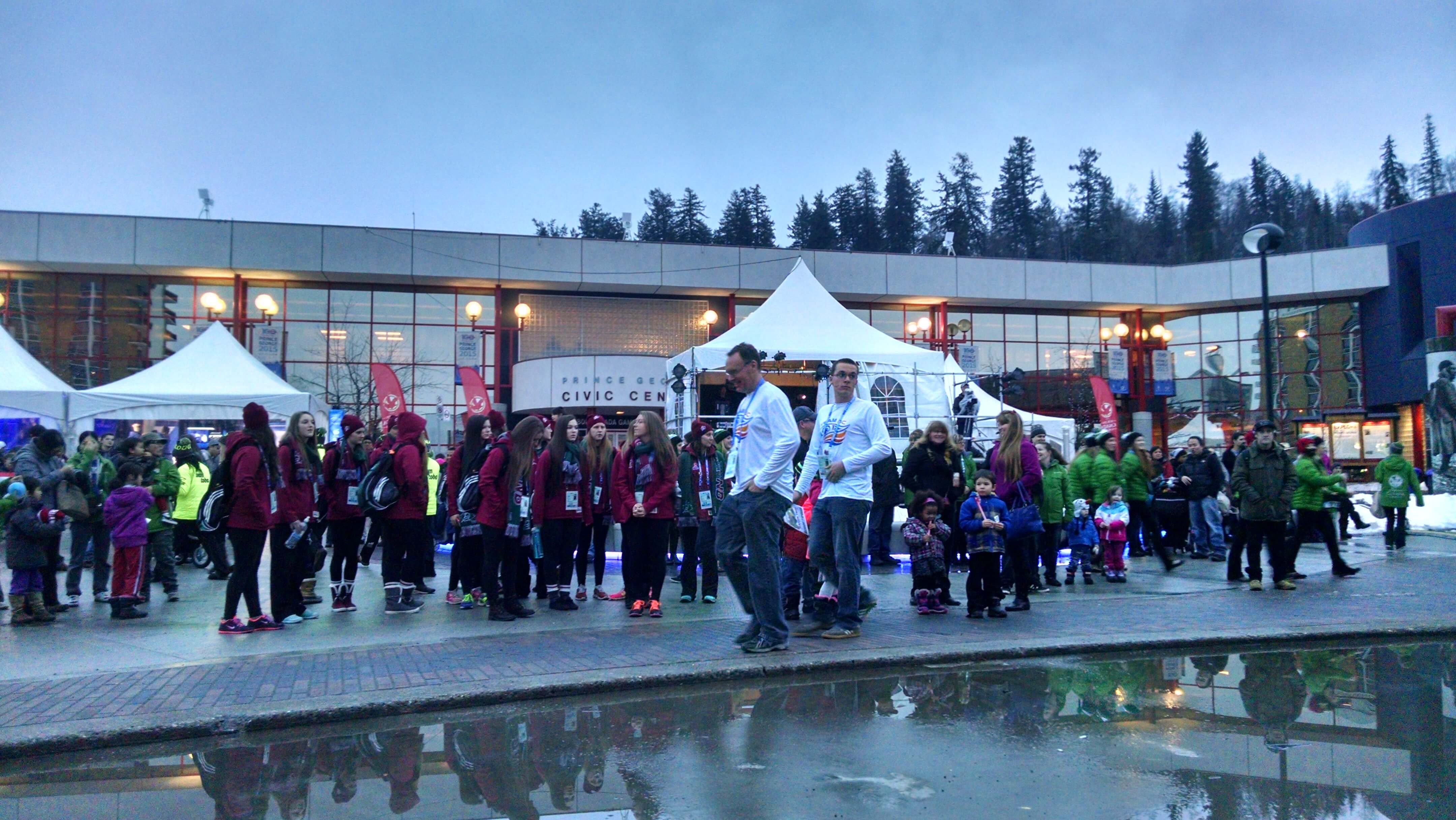 So is it worth it?
It's a question I'm pondering as I see people wandering the Canada Games Plaza, cheering for ringette athletes and indie bands alike.
Remember, back in 2011 the city increased our taxes by about two percent to raise $1.3 million for the Games. Additional funding is coming from federal and provincial governments, regional district, and various bodies that get at least some of their money from taxes.
The payoff, of course, is supposed to be a projected $70-90 million of economic investment in the city as a result of the 2015 Canada Winter Games.
So the question on many people's minds: is that $70-90 million actually on its way?
There's definitely more money going into the Tim Hortons beside my office. Day and night, there is no question the lines are longer and more frequent.
So let's talk about local businesses. A post-Halifax games survey found 37% of businesses reported increase business, 31% saw decrease, 31% stayed the same. The accommodation industry saw the most impact, restaurants saw the second-most, and shopping/retail third.
Another key find was that businesses that created special product or went "the extra mile" to attract new customers saw the biggest increase.
In Prince George that seems to be true. The White Goose Bistro is being held up as an example of a restaurant doing well. As the Citizen reports, in addition to the restaurant, the owner hired extra people to run a catering business for special events.
I was at Ohh Chocolat the other day. They have all sorts of signs welcoming visitors, are making special soups based on each of Canada's provinces and territories, and have put out a guest book for visitors to sign. They are also doing well.
However, it's also worth mentioning that Ohh Chocolat is well located, right on the walking path between the Ramada Hotel and Wood Innovation building (both of which are main games headquarters) and the athlete's village/Games Plaza.
A good illustration of the importance of location is Tim Hortons. While the downtown location has taken on extra staff, the owner says that her other locations are basically holding steady.
So what happens for a place like Kelly O'Bryan's, on the outskirts of the main downtown/Canada Games core?
My colleague Audrey McKinnon spoke to Darryl Colley, the general manager of Kelly O'Bryan's over on 2nd Ave. He told her that he had high expectations for the games. He brought in extra food, and stopped taking reservations to make room for walk-in traffic.
And then… crickets.
So he took action. Staff members went out in kilts to advertise themselves to visitors who might not otherwise know about the restaurant, and things have picked up. He agrees with the Halifax findings, that businesses have to make an extra effort to cash in.
"The Games worked really hard to promote the city, to promote business… and I just think there's some people that just really need to work harder to promote themselves, now."
This story of super-high expectations not being met is a common one in the service industry. On the Canada Games website it says "currently all of the accommodations within Prince George are reserved during the dates of the event for the athletes, coaches, officials and media from over 800 communities across the nation who will be participating in the 2015 Canada Winter Games."
The reality is we called multiple hotels – including the Ramada and the Coast downtown – and would have been able to get rooms this weekend. Only two or three were available, but they were available. Going out to the Treasure Cove and the Sandman Signature along the highway, and I was told over twenty and thirty rooms were available through until Wednesday. Some homestays are being rented, but others are not. It's busy, but it's not "no room at the inn" busy as advertised.
It's also not hard to find Facebook posts from people in the service industry saying they were hired on for extra shifts pre-games, and then lost them once owners discovered things weren't quite as busy as expected. Hotels with athletes, for example, may even need less support staff because they are putting competitors in sleeping bags and so rooms don't need sheet changes, etc. Another interesting anecdote from the Copper Pig is that while coaches and parents are regular customers, athletes are being fed elsewhere and are not contributing to sales.
Overall, the picture painted is businesses prepared for a flood, and only got a storm. Sales are up, but maybe not as much as expected/hoped for. And the type of business and where you are is a factor.
Again, there will be no final answers until after this is done, with an official assessment contracted by the the Games and surveys from the Chamber of Commerce and possibly the DBIA.
There's also more to economic impact than businesses – there could be other spinoff that we won't see until further down the line, such as future tournaments or athletes returning to study at UNBC or CNC. On Twitter and Yik Yak there are posts from athletes saying, essentially "this was the best week of my life… thanks PG," and "I didn't want to come here, now I don't want to leave." Down the line that could amount to nothing, or it could amount to a long-term word-of-mouth advertising campaign that pays dividends in attracting visitors and tourists. We can also start talking about the fact that there's more locals going downtown to check out the Games and discovering maybe downtown isn't so bad and then maybe returning…
One secret about these things is that there's a million different ways you can calculate their value. Was the tax increase on my property worth the cost of seeing a bunch of locals and visitors crammed into the Canada Games plaza on a February night to watch a local band play songs about life in the north? Was it worth having a bunch of young adults have the best week of their lives, and look back on Prince George as a pivotal moment in their athletic careers? Was it worth having people who live here see their city in a new light, and see what might be possible rather than what is? Or should we have just paved more roads and started investing in a performing arts centre?
Value, man. It's tricky.