Saskatoon Berry Appreciation Thread
Note: I keep reminding myself that although Twitter and Facebook are great I should remember to put stuff on here. It's a heck of a lot easier to go back through a blog and find some old post or idea you were playing with. Anyways, here's one from Twitter, July 23.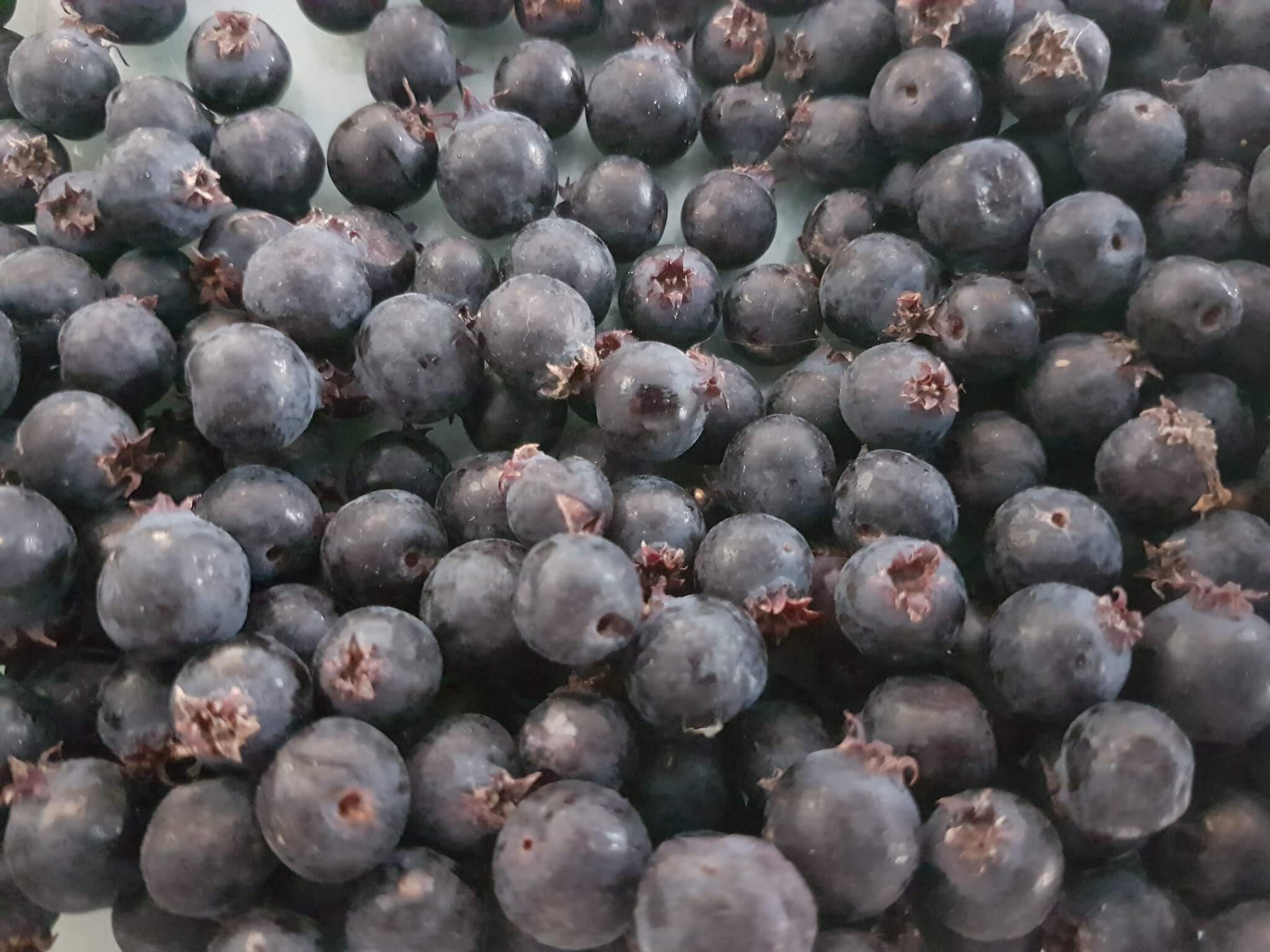 One thing I like about Saskatoons is how many ppl don't know about them. They usu. aren't sold in stores so only foragers learn about them
They grow all over the place (in places they grow). Around town right now you see people pulled over on major roads with buckets of them
They grow at a height you can pick while standing, and they don't have spikes. If there is an easier berry to harvest, I've yet to meet it
Similarly prepping them is super easy. Rinse them under water and they are good to go- pies, pancakes, jam, whatever you want
People claim you have to take special steps to freeze them but it is untrue. I have just thrown a bucket in the freezer and they're good
The name is derived from the Cree word "misâskwatômin" and the city of Saskatoon is named after the berry, not vice versa as I used to think
People who appreciate Saskatoons are people who appreciate the world around them, not just what comes pre-packaged in stores
In conclusion, Saskatoons are great and you should all eat them
* Views expressed in this blog are my personal opinion, and do not reflect the views of any of my
employers,
clients,
or pets.
Full Disclaimer→

Original content is licensed under a
Creative Commons Attribution-NonCommercial-ShareAlike 2.5 Canada License.

For more information visit http://andrewkurjata.ca/copyright.

Powered by WordPress using a modified version of the DePo Skinny Theme.
Back to top