How We Spent Our Saturday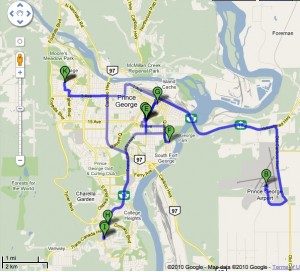 Dropped family off at the airport, picked up a package from Greyhound, got groceries, walk in the park, shopped downtown, then out to the box stores for a new doormat and pet supplies.
* Views expressed in this blog are my personal opinion, and do not reflect the views of any of my
employers,
clients,
or pets.
Full Disclaimer→

Original content is licensed under a
Creative Commons Attribution-NonCommercial-ShareAlike 2.5 Canada License.

For more information visit http://andrewkurjata.ca/copyright.

Powered by WordPress using a modified version of the DePo Skinny Theme.
Back to top